Multifamily
| November 16, 2018
Bright Lights in Nashville Point to Multifamily's Future

Last month, Freddie Mac Multifamily and our partners in the industry made our way to Nashville for the 2018 Freddie Mac Multifamily annual conference in Tennessee. A record-setting attendance of more than 1,500 lenders, borrowers, dealers and investors basked in the bright lights of Music City as we shined our own spotlight on the future of our industry.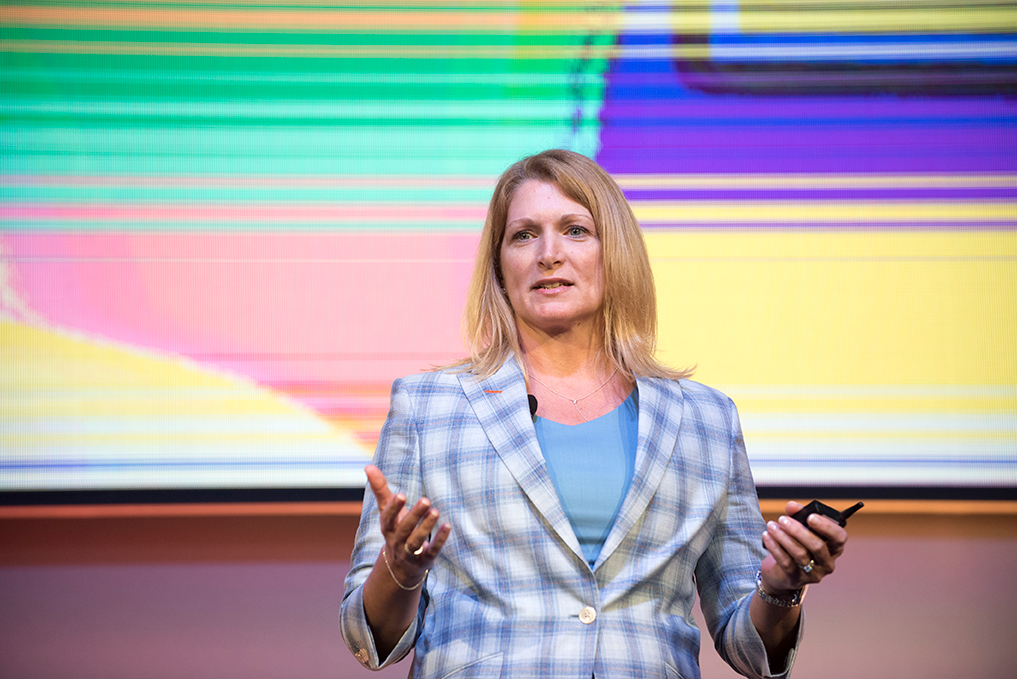 It was an invigorating three-day conference that featured an extraordinary number of highlights. Freddie Mac President David Brickman* gave attendees a snapshot of where we've been and where we're going. We held our first "Diversity Mixer" that allowed us to celebrate and embrace diversity, while learning best practices from our industry partners. Over 100 volunteers took time to give back to the community with an afternoon of painting, cleaning and making other improvements to Nashville's Napier Elementary school. We heard an enlightening speech by Microsoft U.S. President Kate Johnson on how digital transformation is revolutionizing the way companies do business. And of course, there were numerous sessions featuring Freddie Mac leaders, who laid out a path to continue the transformation of our company and industry.
Our transformation has been ten years in the making. It's been a decade of tremendous growth in the multifamily industry and we're anticipating another record year in 2018.
Last year, we financed over 820,000 units. This year we expect to exceed 900,000 units and we expect 90 percent of those units will remain affordable to moderate- or low-income families.
Our business has grown to nearly $300 billion, more than $100 billion more than its size in 2010.
Our delinquency rate is at an historically low .01% – or one basis point – for our over 20,000 loans.
Our securitization volume went from zero in 2009 to transferring risk on $300 billion in multifamily mortgages. This protects taxpayers, our company and keeps our capital requirements low.
This year, many industry observers predicted that the multifamily market was in for a significant slowing. But the market has surpassed expectations. Values have continued to rise. An ongoing influx of capital into the multifamily space continues to provide stable and safe returns relative to other commercial real estate classes. In fact, the trajectory of the market, demographic trends, and supply and demand indicate that very little would throw us off track.
As we head into 2019 and beyond, Freddie Mac isn't going to rest on its laurels. We are focused on winning the future, and the opportunities to do so are clear. I am honored to take over as the head of Freddie Mac Multifamily and continue the runaway success of this business, and I hope to help further our transformation in the years ahead. With our partners by our side, we will continue to be an industry leader, innovator and a critical financier of rental housing that is affordable to low- and moderate-income families.
We have such strong bonds with our industry partners—and are always rethinking the way that we can work together better and more efficiently. Today in the digital era, winners and runners-up are determined in new ways every single day. Freddie Mac wants to redefine the commercial mortgage process through new technology. It's a journey that we're asking everybody to join. And it is a journey, not a sprint. Over the next several years, we are going to be focusing on the end game: a better customer experience.
Freddie Mac Multifamily is the nation's largest financier of multifamily properties and top funder of affordable housing. We intend for this success to continue. From our sellers, servicers, investors, borrowers and our own people at Freddie Mac – the best, brightest and most creative thinkers in the entire industry are working for and partnering with us. From our boots-on-the ground regional office approach, prior approval underwriting, and an innovative, first-of-its-kind risk transfer model, Freddie Mac and its partners have set a new standard for the industry. Our annual conference was an opportunity to celebrate all our collective accomplishments and to reset the bar for an even brighter future.
I am excited and grateful to lead Freddie Mac multifamily. In the months and years to come, we are going to continue the proven business model that we've created over the past decade. We are going to leverage our best-in-class people, our partnerships, our role as a thought leader and our brand. We are going to remain committed to our important mission. We are leading the multifamily industry, and we have a responsibility to help shape its future.
*David Brickman left his position with Freddie Mac in 2020.
---
©2022 by Freddie Mac.