Multifamily
| November 12, 2019
Optigo Further – The Future of Multifamily Finance

Washington, D.C. isn't just home to the World Series Champions — this year it played host to Optigo 2019, our Multifamily customer conference — and what an event it was!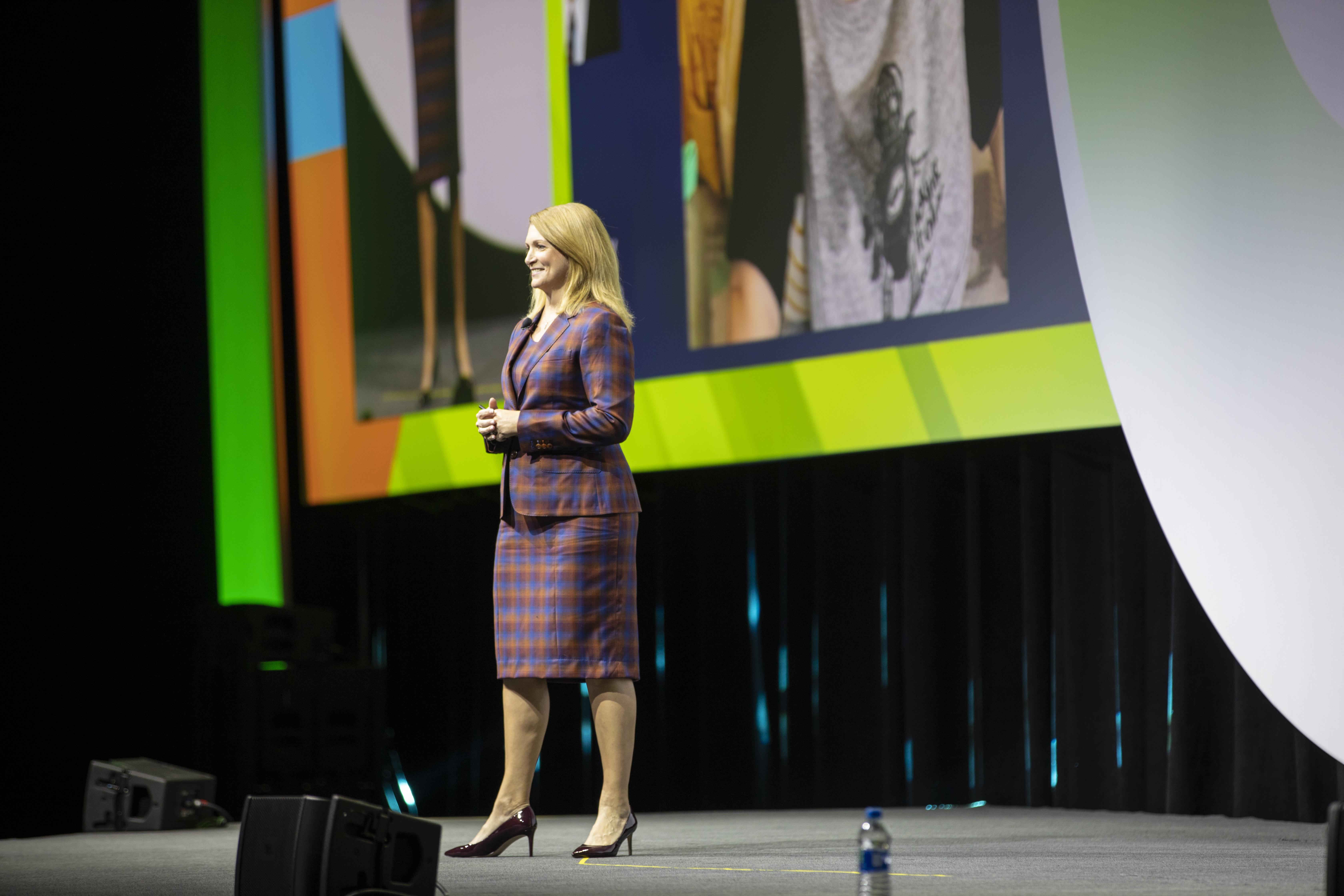 Just across the river from Nationals Park, more than 1,000 lenders, borrowers, dealers and investors joined together to network with peers, share their thoughts on the multifamily industry, and learn about Freddie Mac's path forward. We took time to give back as well by lending a helping hand to Charles Hart Middle School in Southeast D.C., where dozens of conference attendees built a vegetable garden and put a fresh coat of paint on aging schoolhouse walls.
Overall, the conference underscored what an incredibly exciting time it is to be a part of the Freddie Mac Optigo network. Here are just a few of the milestones we crossed in 2019:
We launched our Optigo brand — the perfect banner for our network as we look toward the future.
We financed our 10 millionth unit — the vast majority have been affordable to residents earning area median income or less.
We celebrated 10 years of the K-Deal, and by the end of the year we will have executed 325 separate deals for a total issuance of more than $350 billion. We are the clear leaders in credit risk transfer.
And as of September, we've closed just over $60 billion in 2019 originations and expect year-end volume totals to be right in line with last year.
During my keynote address, I reflected on these achievements and my first year as head of Multifamily. I also discussed our changing regulatory environment, a point later emphasized by our CEO. David Brickman* highlighted the importance of multifamily in the overall housing finance conversation as he shared his perspective on our efforts to prepare for an end to government conservatorship.
As for the market, to say this was a dynamic year would be an understatement. A falling 10-year Treasury, which caught the industry by surprise, meant rapid growth of the multifamily marketplace. At one point during the summer, new quote requests hit $6 billion per week – an all-time high.
The hot market forced us to continually re-evaluate our pricing and credit to ensure that we could continue providing liquidity through year-end without exceeding our regulatory volume caps. Today the Mortgage Bankers Association projects that the origination market in 2019 will grow to an all-time high of nearly $360 billion, with another 8% in volume growth set for 2020.
Looking ahead, we'll be operating under a new structure for volume caps, which was announced by FHFA Director Mark Calabria in September. FHFA has set a ceiling of $100 billion in volume for the five quarters, beginning with Q4 2019, with at least 37.5% of that total devoted to our mission-driven work.
This new structure reassured the market as it recognized the rapid growth in multifamily originations, the need to preserve liquidity and stability, and the importance of competition in the marketplace. It also emphasized the importance of addressing a growing problem: affordability.
An important point of discussion at the conference centered on this very issue. Simply put, we don't have enough of the right kind of supply to meet the demand of a growing renter market and that's putting pressure on workforce and low-income families across America. It's a problem that we've all got to tackle together and is core to our mission.
As we look toward the future, Freddie Mac remains focused on achieving its mission by building the industry-leading multifamily platform. At the direction of our regulator, we are also working to prepare for an eventual end to conservatorship and everything we do will align with this effort.
Of course, we know none of this would be possible without our incredible people and partners who support our mission every step of the way.
I remain grateful for the opportunity to lead Freddie Mac Multifamily as we prepare for our next chapter and Optigo further.
*David Brickman left his position with Freddie Mac in 2020.
---
©2022 by Freddie Mac.