Forecast
| December 23, 2019
Optimism Heading into 2020
Sustained economic growth, low interest rates, and a robust labor market helped the U.S. housing market regain its footing in 2019.
Early in 2019 housing market activity contracted as the shock of higher interest rates in 2018 and early 2019—the 30-year fixed mortgage was above 4.5% from April 2018 to January 2019—worked through the system. But interest rates fell throughout 2019 providing a boost to a housing market which also benefited from robust job growth and low unemployment. With the favorable economic environment projected to continue, the housing market is primed for modest growth in 2020 and 2021.
We expect mortgage rates to remain low over the next two years, averaging 3.8% in 2020 and 2021. The housing market will continue to stand firm: home sales will increase from 6.0 million in 2019 to 6.2 million and then to 6.3 million for 2020 and 2021, respectively. House price growth will continue to decelerate through 2021 with annual rates of 3.2%, 2.8% and 2.1% in 2019, 2020 and 2021, respectively.
The low mortgage rate environment led to a surge in refinance mortgage originations. However, as mortgage rates hold steady, we will likely see refinance originations begin to slow next year.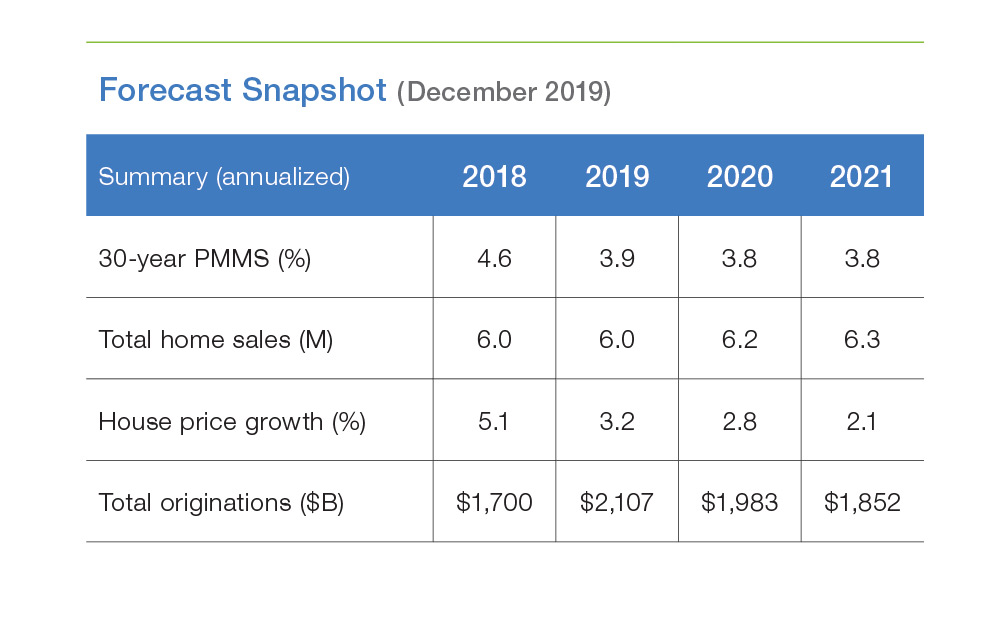 We expect refinance originations to be $846 billion in 2019 before slowing to $650 billion and $475 billion in 2020 and 2021 respectively. Modest increases in home sales and house prices will boost purchase mortgage originations for the foreseeable future. We expect purchase originations to rise steadily to $1,261 billion in 2019, then $1,333 billion in 2020, and finally rising to $1,377 billion in 2021.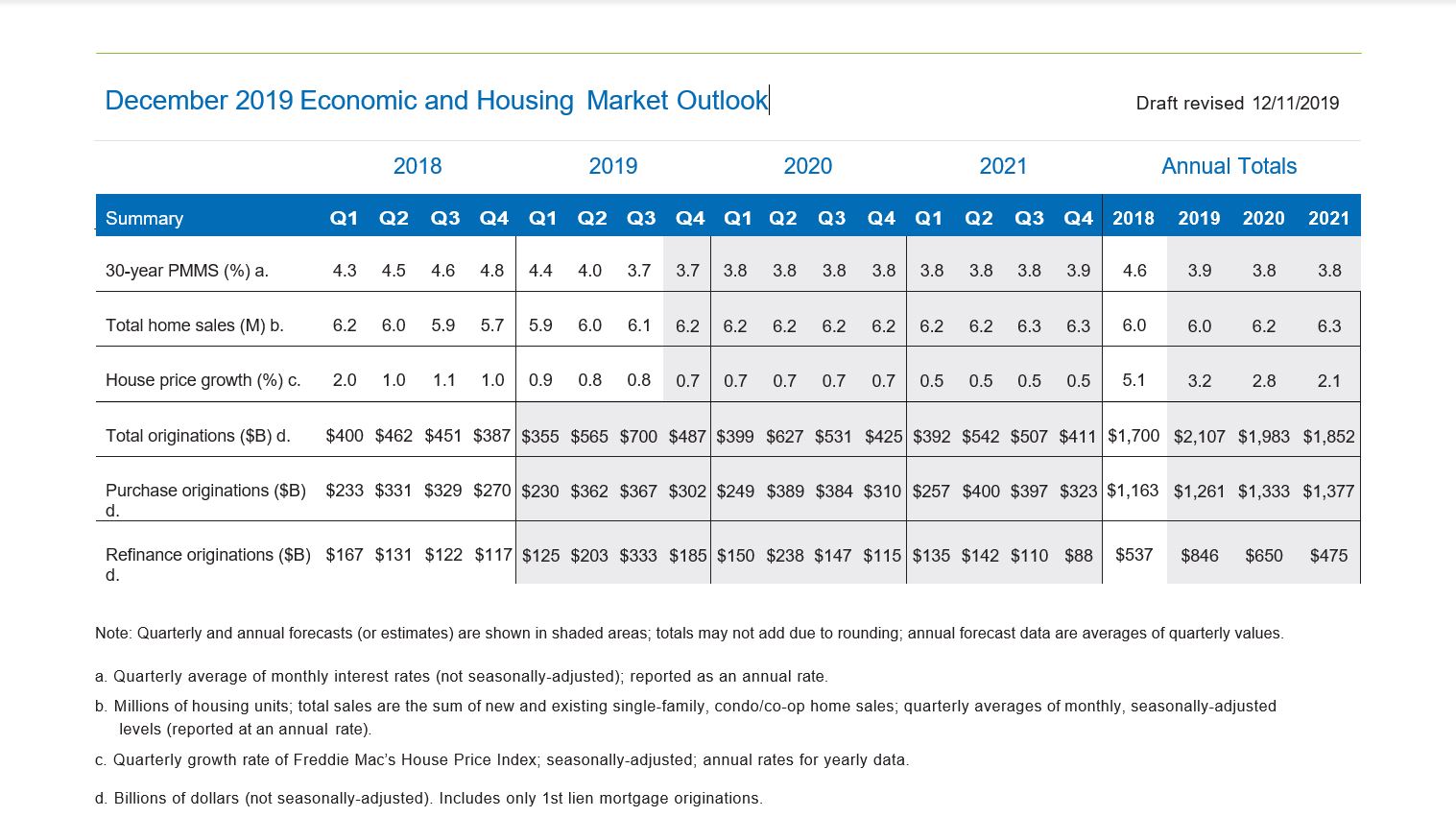 PREPARED BY THE ECONOMIC & HOUSING RESEARCH GROUP
---