Insight
| November 3, 2017
Rental Affordability: A Gap Widening to a Chasm
Are the reports of an affordability crisis in rental housing true? A first-of-its-kind study from Freddie Mac Multifamily revealed a number of concerning facts.
The study compared the affordability of apartment units that Freddie Mac Multifamily financed more than once between 2010 and 2016. At the initial financing, 11.2 percent of the total number of rental units were affordable to very low-income (VLI) households who earn no more than 50 percent of the average area income. However, by the second financing, rents had increased so significantly relative to income that just 4.3 percent of the same units were affordable to VLI households – more than a 60 percent drop over just a few years.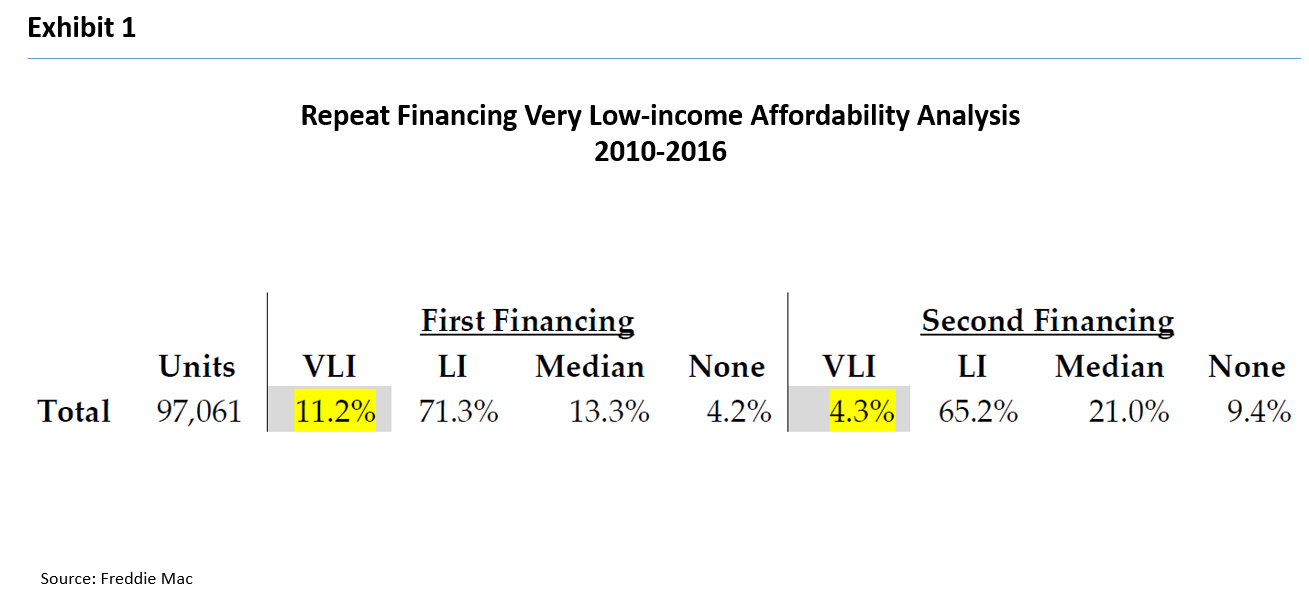 What caused this shortfall? The main factor was a combination of increasing rents and stagnant household incomes. The growing demand for rental housing and rising cost of building new units has exacerbated this problem as well. In fact, our previous research confirmed that the U.S. housing supply has fallen short by around 400,000 units each year since the economic crisis. The shortage could grow worse if actions to increase the supply of affordable units are not taken.
The study also looked at nine states where Freddie Mac Multifamily financed the most rental units during this period. Seven of those states – Texas, Georgia, Colorado, North Carolina, Arizona, Nevada and Washington State – experienced drastic drops in the number of units affordable to VLI households.
Freddie Mac Multifamily is committed to supporting affordable rental housing. The vast majority of the apartment units we finance each year offer rents that are affordable to households earning the average area income or less. Many of the properties we finance likely would have trouble securing funding elsewhere.
The study has garnered extensive media attention, including from The Washington Post.
---